Your Step Child's Relationship with their Absent Parent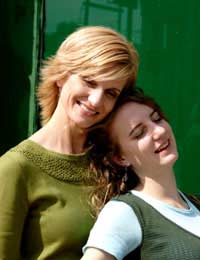 One of the most difficult aspects of being a stepparent can be providing stepchildren with constant love and attention while showing respect for the children's relationship with their absent parent. Stepparents often handle a lot of the everyday parenting responsibilities, but may not get much credit for their efforts. In spite of the somewhat thankless nature of the position, most stepparents continue to settle for taking a back seat to the natural parent in the eyes of the children because they know that it is good for the kids to be able to look up to both of their parents with love and respect.
Understanding the Parent/Child Bond
In childhood, there are few connections more important than the parent/child bond. Kids learn their first lessons about love and respect from their parents and the result of their parents' behaviours can either enhance or squelch the developing sense of self-esteem and confidence in children. Stepparents cannot and should not try to compete for their stepchildren's love, but they can fulfil their role as a loving and influential adult in the lives of the children. It isn't always easy to knowingly try for second place (especially in cases where the children's absent parent is barely deserving of respect), but by honouring the children's feelings, stepparents can help them to grow up to be emotionally healthy people.
Honouring Children's Feelings
Children often feel torn when their parents are not together, wondering if they are hurting one parent by expressing their love for the other. Both natural parents, as well as any stepparents, should do all that they can to alleviate the children's feelings of guilt, assuring them that they are allowed and encouraged to express their emotions freely. Today's kids have enough on their minds without worrying about how their feelings are impacting the important adults in their lives. Childhood should be, as much as is possible, a time for kids to learn and grow in an environment of caring support.
Teaching Kids by Example
Experts agree that the best way to teach children is to lead by example, and that is especially true when showing them how to handle difficult or awkward situations. Stepparents may not always have a great deal of respect for their stepchildren's absent parent, but the children shouldn't be raised in an atmosphere of battling adults. Learning to interact with the children's absent parent in the most respectful way possible is beneficial for everyone – it makes life easier in the short term and provides the children with a fine example of strength and integrity, helping them to make sound decisions about their own behavioural choices as they grow and mature.
Earning and Deserving the Respect of Stepchildren
It sounds simple enough, but kids, like the rest of us, tend to respect those who most deserve it. They may enjoy being around someone who is always fun or agreeable, but in the long run, children will love and respect those who take the time to show them how to live well. Stepparents who express their affection for their stepchildren while offering them reasonable guidelines will earn a place in the hearts of the children. Sometimes, stepparents may need to avoid outward displays that reveal their true feelings about the children's absent parent, but in the long run, behaving in ways that enhance a sense of calm and family harmony will provide stepchildren with the gift of a happy childhood.
You might also like...