About Our Site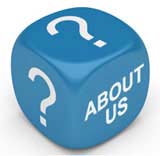 BeingAStepParent was formed to offer a unique reference point on extensive advice for step parents and their families.
Becoming a step parent comes with some major implications for you, your relationship and your new family. It could be that you do not already have children, and have gained an entire family almost overnight. Or maybe you already have children of your own and you will all be moving in together as one big blended family unit.
Whatever the reason or circumstances that have led to you becoming a step parent, you will find that you will encounter problems, difficulties and issues as you all begin to settle in to your new lives and find your places in the family 'tribe'. We hope that our website will help to guide you through some of those early days as you adjust to your new life and your new role as a step parent. Blending families together is hugely rewarding and can work really well, we have called on experts in this area of family life to share with you the ups and downs of becoming a step parent and how you can all work together to create a happy and harmonious new family.
Parenting is probably one of the hardest jobs you will ever have! Just as you think you have finally cracked it, your children will through you a curve ball and throw all your best laid plans out of the window! We all have very different and definite ideas about how we would like to bring up our children, but pressure from friends and family and an overload of information from books and the media can cause many problems when we are trying to work out the best way forward for us and our children.
Our parenting styles can be affected and influenced by many things and all our children are different and have different needs depending on their stage of development. Our parenting styles website has been compiled by experienced parents and experts who have come up with ideas and advice for all parents to help then deal with issues such as behaviour, peer pressure, health and wellbeing, bedtimes, meal times and school and pre school.
Related Articles in the 'Site Information' Category...