When an Ex does not Pay Their Way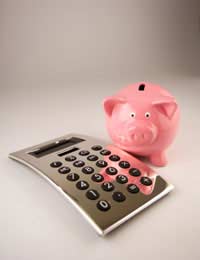 All parents have a responsibility to provide for their children's care until the kids are fully grown, yet many people have a difficult time getting their partner to provide the necessary support required to keep the children housed, fed, and educated. In an ideal world, parents would never have to be convinced to do right by the children that they bring into the world, feeling a moral and ethical accountability that would compel them to maintain not only a financial connection to their children, but hands-on guidance, as well. Reality often falls a bit short of ideal, though, and many parents who separate from their partners leave their children behind, too. Fortunately, the law provides recourse for parents in requiring that an ex contributes financially to the ongoing care of their children, even if they choose to distance themselves physically and emotionally.
Understanding Child Maintenance
Child support or child maintenance are terms used to describe funds for the care of children that comes from their non-residential parents. Typically, this type of financial assistance is a simple monthly payment made from the non-custodial parent to the one who manages most of the children's day-to-day needs, providing money for housing expenses, food, clothing, and other things that benefit the children directly. While many who fail to pay their share of their children's expenses cite difficult finances as the main reason, responsible adults must make it a top priority to provide for their children. Failure to do so is not only questionable from a moral standpoint; it is also an unlawful thing to do.
Seeking Help from the CSA
The Child Support Agency (CSA) can be a great help to parents who are having trouble getting their ex partner to provide help with finances as they relate to caring for shared children. While many couples draft a private agreement that both partners feel is fair, some are not able to settle money matters on their own, forcing the residential parent to take further steps in securing sufficient finances to provide for the couple's children.
The CSA has a great success rate in helping parents to get the money that their children need and deserve from their non-custodial parent. They have the power to arrange for money to be taken directly from the pay of parents who are employed or are receiving an occupational pension by using a 'deductions from earning order,' which is especially useful in cases where parents have the obvious means to provide for their children, but they are reluctant to do so in a reliable manner. This is often a first course action.
In some cases, a parent's assets may not be as easily accessed as employee earnings, but that doesn't alleviate them from the responsibilities that they have to their children. The CSA can use the court system to look for other assets that can be used as payment for child maintenance, including, if necessary seizing and selling personal belongings and forcing the sale of property owned by the non-residential parent. In recent years, the agency has taken an increasingly hard line on "deadbeat parents" and is using their powers to their fullest capacity in forcing irresponsible parents to be at least a financial partner in providing for their children.
Locating Unwilling Parents
As outlandish as it sounds to responsible parents who make their children's welfare a priority in their lives, it is not uncommon for some who have children to attempt to 'disappear' in the hope that they will be able to avoid paying child maintenance. The CSA takes this type of behaviour seriously and takes a variety of steps to locate parents who avoid living up to the obligations that they have to their kids. When needed, the organisation will utilise information from government departments, credit reporting agencies, and in some cases, private sector investigators to locate deadbeat parents.
Respecting the Children's Feelings
No matter how a parent feels about their ex partner, it is important that they refrain from allowing their bitterness (no matter how well-founded it may be) to have a negative impact on their children. Kids have a right to love both of their parents and while it can be incredibly difficult to keep one's exasperation and disapproval to themselves, parents need to find someone other than their children to offer a willing ear when they feel the need to vent their feelings about their ex partner.
You might also like...