Dealing With Change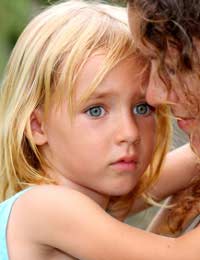 When parents marry and form stepfamilies, they often find that their lives undergo many changes, some that were anticipated as well as others that may come as a surprise.
There is no way to avoid change as it a part of life, but by maintaining a healthy attitude and supporting one another, blended families can transition smoothly into happy groups.
Trying to Maintain Kids' Routines
Kids are most comfortable when they know what to expect from day to day, so when one of their parents remarries, the children might worry about how the union will affect their everyday lives. When possible, parents can make it easier for children to accept their new stepparent by making the effort to avoid disrupting the kids' routines any more than is absolutely necessary. Of course, some change is inevitable, and when it cannot be avoided, the children will simply have to adjust.
Introducing Changes Gradually
The blending of two families into one is in itself, a substantial change. Additionally, such a transition is sure to require some changes to daily routines, holiday planning, living arrangements, and even house rules. While these changes may be needed, it is easier on all family members if the changes come gradually, allowing everyone to transition at a comfortable pace, rather than feeling that their lives have been turned completely upside-down.
House rules are often a big issue for children, who are unlikely to welcome more stringent restrictions than they have previously been used to. Parents and stepparents need to decide together on rules (and consequences for disobedience) that will apply to all of the children in the house; if there are a different set of rules for the children of each of the adults in the house, there are certain to be feelings of resentment. If a great number of rule changes are to be made, parents may want to begin by implementing the ones that they feel are most important first and then adding in the others over a period of time.
Moving to a New Home
Sometimes, couples find that neither of the homes that the partners lived in prior to their marriage are able to comfortably accommodate their new, larger family and they must find a new place to meet their needs. Moving can be quite stressful, even for adults, but children may have an especially difficult time accepting a move.
Often, kids' social lives are centred around the children that live nearest to them, so a move, even one to a different area of the same neighbourhood, can have a significant impact on the children's ability to spend time with their best friends. If possible, parents and stepparents should try to find a place that is located in an area that gives kids easy access to their friends and allows them to remain in their same schools.
Helping Kids to Accept Change
Growing families are sure to undergo a number of changes as they learn to live with one another and while many kids object to change, it is an unavoidable part of life. Teaching kids to be flexible and accommodating is important, and the best way to ensure that the children will have a good attitude is for the adults to display one. Kids learn a great deal from observing how the important adults in their lives behave, so parents and stepparents who strive to have a positive outlook are likely to raise children who do, too.
You might also like...