Forming Bonds with In-Laws as a Second Spouse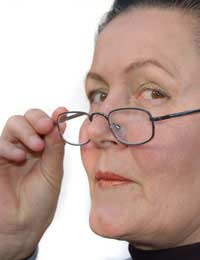 Sometimes, when a couple divorces, each partner's parents feels a sense of loss. When they are fond of their son- or daughter-in-law, news of a break up can be difficult for parents to accept. Other family members, too, may be saddened by the split.
Because of their fondness for their family member's ex, some people are slow to welcome their loved one's new partner, but by displaying a warm and friendly demeanour, second spouses can likely win their own place in the hearts of their partner's parents and other family members.
Making Time for Extended Family
While the ex may have had years building bonds with in-laws, a new spouse is unlikely to have much in the way of shared history. Trust and true connections take time to build, so it's important that in-laws be invited to share in both everyday and special occasions, allowing everyone the chance to get to know one another and build their own happy memories.
With today's busy lifestyles, it can be hard to open up time slots for yet more activities, but to promote bonding, it must be a priority to make time for extended family members. Sometimes, in-laws can simply be included in existing plans, such as attending the children's events or being invited to visit and share a family meal.
Accepting your Spouse's Ex
When choosing to marry someone who has children, most people expect that they will have to accept some level of involvement with their spouse's ex, but it may be anticipated that the connection would only go so far as to make decisions regarding the kids. Sometimes, partners maintain close bonds with the family members of their exes, though, and second spouses may have to accept this reality if it applies to their situation.
It can certainly be awkward and may even feel hurtful when in-laws keep in touch with the ex-partner of a family member, but it is not uncommon. Oftentimes, the bonds that are formed that are much deeper than surface connections, and while the relationships may have begun because of the marriage of a family member, they don't end just because that loved one is no longer with their spouse. Accepting that in-laws may choose to remain connected to a spouse's ex and accepting that it is their right to do so can make it easier to understand that those relationships do not have to prohibit anyone from loving the current spouse, too.
Allowing Relationships to Develop Slowly
When in-laws held a particular fondness for a spouse's ex, the current spouse may feel that they are in an uphill battle to win the same level of affection. Sometimes, their fears aren't unwarranted – they may be viewed as an outsider when they first join the family. Usually, though, when given time to adjust, most in-laws come to accept and love their loved one's current spouse, as well.
Trying to force close relationships is likely to backfire, but when stepparents take their time and behave in a mature and consistent manner, they are likely to be accepted and included in family events. It can help a great deal if the spouse talks to their family members and asks for their support, showing them that it would mean a great deal of they would make the effort to be welcoming.
All relationships take time to develop, and when a second spouse makes the effort to offer themselves in friendship to their in-laws, they will usually find that the people who love their spouse will grow to love them, too.
You might also like...