The Importance of Good Communication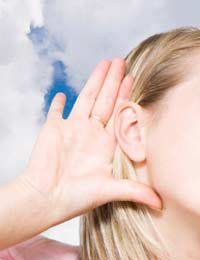 Experts often cite 'communication' as one of the most important aspects of healthy romantic relationships, and the same applies to other important connections, as well. Whether interacting with co-workers, children, or a partner, listening and reactingappropriately is paramount to forming and maintaining healthy, happy relationships.
Establishing Open Communication with your Partner
Too many people fail to express their true feelings and then wonder why their partner repeatedly fails to meet their needs. It's unfair to expect that people can anticipate the wishes of others unless they've been shared, so couples must take the time to talk to one another about everything from their relationship issues to how they'd like their household run.
Raising kids can be stressful enough, but for stepfamilies, the pressures can be even greater. Dealing with ex-partners, encouraging bonds with new family members, and stretching the budget to accommodate everyone's needs all provide extra challenges, but when couples strive for effective communication, all of life's trials become more manageable.
Encouraging Children to Express Themselves
Children who learn to express themselves well have an easier time interacting with others than their less communicative peers, so parents and stepparents should encourage their children to develop good conversation skills early in life. Kids who feel that their needs are being heard and understood tend to feel more cared for than those who are not given a voice in their own homes, but some parents fail to understand the importance of teaching their children the value of open communication. Families provide children with their very first view of the world, so parents should do all that they can to show their children that their feelings and opinions matter, a lesson that they will take with them once they are grown and on their own.
The Importance of Listening
Too many people associate communication only with talking, but listening is just as important. Good listeners make those around them feel supported, which is one of the most important values that happy families can have. All families have their struggles, but when partners and other loved ones make it a priority to listen closely to what other family members are saying, they can respond in a kind and thoughtful manner that provides assurance, even when disagreements arise. One of the best methods of being sure that communication is effective is for the listener to repeat what they've just been told, but using their own words. This allows the speaker to be certain that their partner was paying attention and that the message was clearly understood.
Respecting the Viewpoints of Family Members
The best communication in the world cannot prevent people from disagreeing from time to time, but as long as all family members respect each other's viewpoints, there is no harm in seeing things from a different prospective. Trouble arises when people are determined to be 'right,' so much so that they feel the need to minimise the importance of anyone else's opinions. Neither adults nor children enjoy being made to feel as if their input has no value, so parents and stepparents who wish to create home environments where all members are honoured and valued need to make it a point offer not only their own ideas, but take those of other family members into consideration, as well.
You might also like...