Case Study: Teenager Coping With a Step Parent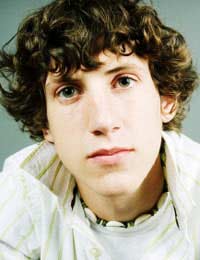 BECOMING a teenager is probably one of the most dramatic stages in the development of a child and is fraught with worries, concerns and anxieties. To add any further stress or disruption at this stage of their lives will never prove an easy task to deal with, but in the case of Luke, this is unfortunately exactly what happened when at 14, he suddenly found himself with a step mum and a new step sister called Jennie.
Not an Easy Time
Luke said: "It really wasn't easy at all! When my parents split up, I went to live with my Dad which was great because it was all about me and him, and then at weekends when I saw Mum it was also great because it was all about me and her! I got loads of attention from both of them and then all of a sudden Dad met Lisa and she became his girlfriend.
Different Rules
"She was really nice to me and I did like her and got on well with her. The only problem was Jennie-her daughter who was a bit younger than me. I don't know if it was because Jennie was a girl or because she was only 11, but it just seemed to me like she was being really spoilt the whole time and getting away with things that Dad would never have let me get away with.
Frustrations
"Lisa treated Jennie differently to me, even though she had made a big speech about being my Step Mum and all that. I suppose she was bound to favour her own daughter but I was still jealous because Jennie and Lisa moved in to my house and sort of took over really. I wasn't used to having girls around and I found it very hard and frustrating at times."
Luke's experience of becoming part of a step family is very common, and the way he felt about Jennie and Lisa is typical of how children react and respond to such a situation.
He added: "We all get on fine now and we even go on holiday together, and my Mum gets on with Lisa and Dad and Jennie too so we are like one big family but it didn't happen overnight and it was hard work."
Different Experiences for Everyone
Stepfamilies come together when parents marry again or live with a new partner. This may be after the death of one parent, separation or divorce. This can be a very difficult time for everyone, especially young people. It can be different for everyone. Some people find it hard whilst others adjust very easily.
It's normal for there to be some problems adjusting to a stepfamily. Learning to cope with stepparents, stepbrothers and stepsisters can be a difficult and lonely experience. There can be pressure to be a 'perfect family', but it takes time to get to know one another.
There are lots of reasons that being in a stepfamily can be tough. It's hard to be separated from either of your parents, or your brothers or sisters if they live apart from you.
These are just some of the things that can cause problems:
You may have to move house or even schools. There may be different rules and ways of doing things in your new family. You might have to eat different kinds of food. There may be changes about when homework is done or what household tasks you might be expected to do. Family holidays, Christmas and other religious festivals might be celebrated in different ways. You may have less privacy; for example, sharing a bedroom, or not having somewhere quiet to do homework or just be alone.
You might also like...
Chrissy - Your Question:
I do not want to be a stepparent anymore. I do not see a future for my husband and I. I have asked for a separation, but he refuses. His three kids live with us in my house. I cannot go because it is my house. He wont go.
---
Our Response:
You are in a bit of a tricky situation and much depends upon how long you have been married, and if your husband is refusing to leave, you may have to take the matter to court in order to try to force the issue. However, before you do this, you may wish to seek legal advice as the welfare of the children will also play an important part in any decision the court makes.
BeingAStepParent
- 28-Nov-16 @ 2:32 PM
I do not want to be a stepparent anymore. I do not see a future for my husband and I. I have asked for a separation, but he refuses. His three kids live with us in my house. I cannot go because it is my house. He wont go.
Chrissy
- 28-Nov-16 @ 1:19 AM
Why is there no information about young adults at home causing problems with the single parent having a relationship intending it to led to marriage. Help what can be done to ease transistion? Children aged 20yrs and 23yrs old both working. Their parents have been separated for 3 years. Other Ex parent lives with someone. New partner lives separately alone and will do until marriage. No Children at home 21yrs, 25yrs, moved out and happy with their parent relationship of a year and a half. Will they ever be able to get married with their children's blessing if so how if the kids stay at home and ignore the changes and won't except the relationship.
Kello
- 11-Oct-12 @ 5:37 PM