When Younger Siblings Are Left Behind: Case Study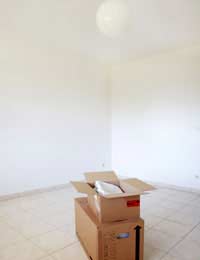 In any family of more than one child, there will come a point when the older child leaves and goes to college or university, or moves out of the family home to live alone, with friends or a partner.
Although the fabric of a family remains the same, the way we live and the amount of contact we have with each other is bound to change. As children grow and develop and want to live their own lives, there will come a time when maybe a younger sibling is left a home with their parents.
Managing Change
In a step family, all of you will be used to change already, however, for the youngest child left behind change can be very hard to cope with and when an older brother or sister decides to flee the nest, there may well be some emotional fall out.
Lonely Times
Although your children and step children may seem to spend most of their time arguing, fighting and bickering, this is of course entirely normal behaviour and you may find that there may be an initial bit of relief when one child moves out, the one left behind may feel at a bit of a loss.
Jamie was 12 when his step brother Stephen went off to university. He said: "We had been step brothers since I was six, and we did used to fight a lot and wind each other up-especially as I got older. I used to do things to deliberately make Stephen mad and get him into trouble! When he left home I was just starting secondary school and my step mum also went back to work full time. She had only ever worked two days a week before and had always picked me up from school when my Dad was working."
Lots of Change at Once
"There were lots of changes in our home-maybe a few too many-and although when Stephen first left it was great because I got a bigger bedroom and inherited the Playstation and pool table, I soon realised that these things aren't much fun when you are on your own! For the first time that I could remember I was an only child and I really missed him!"
A Period of Adjustment
When Stephen used to come home to visit, Jamie found that he just wanted to go and see his mates and wasn't really interested in Jamie at all. He said: "Now I am older I can see why he didn't want to hang out with a 12 year old but I really missed him-although I would never admit that to him! Over time things did get easier and I started to have my mates round and it was fine, I would say to anyone in my situation to just accept that things have to change. Stephen didn't leave home because he hated me or anything-he just had to get on with his life and then I got on with mine. Now when he comes home we go out mountain biking and stuff together and it's great, in fact we get on better than we did when he lived at home!"
You might also like...