Dealing With Change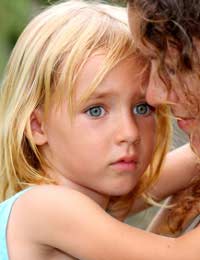 When parents marry and form stepfamilies, they often find that their lives undergo many changes, some that were anticipated as well as others that may come as a surprise.
There is no way to avoid change as it a part of life, but by maintaining a healthy attitude and supporting one another, blended families can transition smoothly into happy groups.
Trying to Maintain Kids' Routines
Kids are most comfortable when they know what to expect from day to day, so when one of their parents remarries, the children might worry about how the union will affect their everyday lives. When possible, parents can make it easier for children to accept their new stepparent by making the effort to avoid disrupting the kids' routines any more than is absolutely necessary. Of course, some change is inevitable, and when it cannot be avoided, the children will simply have to adjust.
Introducing Changes Gradually
The blending of two families into one is in itself, a substantial change. Additionally, such a transition is sure to require some changes to daily routines, holiday planning, living arrangements, and even house rules. While these changes may be needed, it is easier on all family members if the changes come gradually, allowing everyone to transition at a comfortable pace, rather than feeling that their lives have been turned completely upside-down.
House rules are often a big issue for children, who are unlikely to welcome more stringent restrictions than they have previously been used to. Parents and stepparents need to decide together on rules (and consequences for disobedience) that will apply to all of the children in the house; if there are a different set of rules for the children of each of the adults in the house, there are certain to be feelings of resentment. If a great number of rule changes are to be made, parents may want to begin by implementing the ones that they feel are most important first and then adding in the others over a period of time.
Moving to a New Home
Sometimes, couples find that neither of the homes that the partners lived in prior to their marriage are able to comfortably accommodate their new, larger family and they must find a new place to meet their needs. Moving can be quite stressful, even for adults, but children may have an especially difficult time accepting a move.
Often, kids' social lives are centred around the children that live nearest to them, so a move, even one to a different area of the same neighbourhood, can have a significant impact on the children's ability to spend time with their best friends. If possible, parents and stepparents should try to find a place that is located in an area that gives kids easy access to their friends and allows them to remain in their same schools.
Helping Kids to Accept Change
Growing families are sure to undergo a number of changes as they learn to live with one another and while many kids object to change, it is an unavoidable part of life. Teaching kids to be flexible and accommodating is important, and the best way to ensure that the children will have a good attitude is for the adults to display one. Kids learn a great deal from observing how the important adults in their lives behave, so parents and stepparents who strive to have a positive outlook are likely to raise children who do, too.
You might also like...
My boyfriend and I have been together for 3 years. He has been married previous with a 12 year old son. I have also previously been married and have 3 girls, ages 14, 10, & 8. We live approximately a skip, jump, and a hope from our front porch.I can see her house from my porch. We all get along. The 3 of us and her boyfriend. We all grew up in the same county. Our ages range from 41 to 45. To be honest we never really cared for each other when we were younger, but none of that has ever affected our co-parenting...Thank God! Its easy to be angry but the ignoring, forgiving part was even harder bc we are both 2 strong willed women. She in the beginning treated me like the "other woman", even though I wasn't. He had a girlfriend prior to me. Anyway, our relationship (his mother and I) was always what was "bestfor Tanner" so to speak!! She had enough confidence in my parenting that when my boyfriend works the weekend shift he will still come and stay with me all weeekend and play with my kids plus see his dad in between shifts. To current status: She passed away last night at the young age of 44, I am 42. There is not much that has ever been put on me when it comes to him bc his dad is #1 in our books. He is a good man and father to all of our kids. I love you for that A.H. My question is by the tine we got to hospital she never gained conscience so his father could speak with her when he was allowed to go back and see her with her brother J.B. But she kept coding and couldn't get her vitals stable before her organs shut down from sepsis and die. Well that was the whole problem. They could never keep her stable enough to even put her onlife support, medicine, and even a blood transfusion. And yes he asked me to go with him, his sister, and his niece for support. Her boyfriend was there too. But seriously noone was even expressing any of those "thoughts" of a fool. We were just hoping for a miracle. We were just praying that that "little boy" of hers was still going to have HIS MOM. Bc there is only 1. She is irreplaceable. He and I have had "our" talks. We good. Thank you Lord. His Dad and I let him pick out his own arrangement for his mom from him to have at the funeral. She would be proud of him. He is strong. He is already "adulting" lol. I need ideas of something I could do to put in her coffin. My thoughts: somehow to let her know, that i know she would not have picked me. AND I dId not want the job of watching his heart break when he was told by his Dad of your death this morning. You are truly missed. But I also want her to know that there is not nothing changing, she just want be in half control of this ship anymore. Bc I am going to continue to take care of him, love him, amd keep him safe. And that i am sorry. But above all else she knows his dad has got him regardless. And that she will ALWAYS be Loved in our house. Anyone with any ideas? Please help?. Thank you!
Sweet pea
- 30-Jan-18 @ 8:37 AM