Overcoming the "Evil Stepmother" Stereotype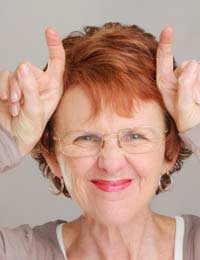 Most everyone is familiar with the fairy tale reputation of stepmothers, but in real life, most stepmothers are kind and caring souls, dedicated to their families and wildly in love with their partner's children.
Stereotypes are rarely fair or accurate, but for stepmothers who may join their new family at the protest of their stepchildren, overcoming the evil stepmother stereotype can time some time and effort.
Allowing the Stepchildren to Get to Know You
All good relationships take time to develop and the bond between a stepmother and her stepchildren is no exception. Even women who are quite eager to form loving relationships with their spouse's kids aren't likely to find that either they or the children feel an immediate connection.
There are a number of things that stepmothers can do to help them grow close to their step-kids, but in the end, patience is in order, giving both generations time to get to know and trust one another. Presenting oneself as an honest and caring individual is important, and stepparents must try to resist the urge to exaggerate their abilities or put on any false fronts in an effort to impress their stepchildren. Kids have an uncanny ability to spot a fraud, so it's best for stepmothers to simply be themselves and let the children get to know and love them for who they really are.
Getting to Know the Stepchildren
Everyone enjoys it when others take a genuine interest in getting to know them, so stepmothers can go a long toward dispelling any negative feelings that the children have by expressing a sincere desire to learn about each of their stepchildren and their individual preferences. No two kids are exactly alike and smart parents and stepparents take the time to show each of their children that they are appreciated for their unique talents and traits.
Kids of all ages, from toddlers to teens, need and deserve attention from family members. Stepmothers who show the children that they are genuinely loved will often find the sentiment is soon returned.
Clarifying Your Motives
Part of the hesitancy that children express about welcoming a stepmother into their lives stems from their uncertainty about how her presence will impact their lives. Many worry that she may implement a new set of rules or change their comfortable routines, while others are concerned that she intends to replace their mothers and challenge their loyalties.
While mere words aren't likely to quell all of their fears, children do need to have the assurances of their parents and stepparents that their lives and families will not suffer because their fathers chose to marry again. Stepmothers need to show the kids, in both words and deeds, that their motives are pure and that they want nothing more than to love them and their father, helping him to be happy and create a loving household.
Proving Yourself Worthy of Being a Stepmum
Love and respect aren't automatic; they need to be earned. Even the most resistant of children will usually come around once they've been convinced that their stepmothers are kind and generous people, not at all like what they may have read in storybooks.
Being gentle and loving, providing tender care, and creating an atmosphere of fairness and trust are all ways by which stepmothers can earn the admiration of their spouse's children. Until they are shown that their fears are unwarranted, it can be perfectly natural for kids to distrust their stepmothers and the changes that they may bring into their lives – children have a limited amount of life experience and rely on those closest to them to teach them that the world is a safe and welcoming place. Stepmothers who make their step-kids feel loved are certainly not about to be lumped together with the evil stepmothers of fairy tale fame.
You might also like...
@stepmonster - I can completely sympathise with your predicament, to have three teenagers descend upon you, especially if they are not showing any respect. I agree, I'd have a word with their father who is also at fault if he is leaving you to clean up after them and not taking any of the responsibility himself. These children are almost adults and should know better, but your husband is an adult and so should he! Perhaps if you tell him that he has to do the cleaning when they are around he might get a bit more tough with them.
hello,I have 3 step children (18,16,13) and have been in their lives for 4 years.When they come to visit, they never clean up after themselves.I have cleaned their rooms and bathrooms numerous times, expecting (1st mistake) they would respect and see how clean it is.... not like they are babies.i'm frustrated because they leave the home a mess when they go back to their mum.I think my husband should say something to them because he knows i'm frustrated... but he doesn't follow thru and i'm left feeling like a slave.it's not a little messy - it's bad.I feel horrible & mean and maybe I should care that my home (owned by me prior to marriage) is being destroyed and I simply am not able to replace and/or fix everything that is ruined. Maybe i'm too uptight, but i'm at a loss - is it wrong for me to expect the home to be left sort of the way they found it?I love them all but it makes me rather bitter and I don't like this feeling.thank you for any advice on this....
stepmonster
- 30-Dec-14 @ 4:22 AM